Carriers
In order to find success as an independent insurance agency, you need to be able to offer multiple insurance options to your clients. Having the ability to provide quotes from multiple carriers will make it possible for you to offer the most competitive rates – the most comprehensive coverage to your clients to best meet their needs and expectations.
When you choose to work with Advantage Partners Network, you get the best of both worlds. You have the luxury of enjoying all of the benefits that come with owning your own insurance agency, while simultaneously taking advantage of the advantages of working within an established network. You are still an independent insurance agency with your own identity, and you will never be forced to meet unattainable production requirements. At the same time, you will be able to enjoy other benefits, including profit sharing bonuses, growth bonuses, and high commission rates.
We currently offer personal and commercial coverage in the following states: AZ, CT, FL, NJ, NY, MI. Please contact us for additional information. Carrier and coverage options vary by State.
Narragansett Bay Insurance Company
Narragansett Bay Insurance Company is a leading speciality underwriter of homeowners insurance products and services in states along the Eastern seaboard. Narragansett Bay has developed a unique approach to home owners coverage. They believe that responsible home owners, who do more to maintain homes and prevent loss, deserve more and better service from their insurance company. On that principle, they have made homeowners insurance their only business and pride themselves in delivering better fitting, more fair and flexible coverage, no matter the size or location of your home.
SafeCo. Insurance
You'll never have to wonder if Safeco Insurance will be there when you need them most. From the smallest fender-bender to a storm-damaged home, Safeco has stood ready during the most trying moments for almost 90 years. Safeco Insurance is a proud part of Liberty Mutual Insurance, a Fortune 100 company and the sixth-largest personal lines insurer in the country. Liberty Mutual is also rated "A" (Excellent) by A.M. Best Company.
Liberty Mutual
Your customers' insurance needs are as unique as their business. Whether they're in manufacturing, hospitality, retail, or any other industry, Liberty Mutual has the right solutions to help protect your customers' business. From startups to family-owned businesses and Fortune 500 corporations, Liberty Mutual can help protect people, property, and reputation no matter the size of the business. Liberty Mutual Insurance has the experience and expertise to help safeguard your business and employees — and that is just what they have done since 1912. Liberty Mutual is rated "A" (Excellent) by A.M. Best Company.
NatGen Premier
NatGen Premier offers peace-of-mind protection backed by the stability of a financially strong and superior insurance provider. Professional coverage advisors provide direct support and are tuned-in to customers' needs. NatGen Premier offers a homeowners product that is available for customers with homes valued up to $5,000,000. Their umbrella policy is a simple addition to the homeowners policy with limits up to $10,000,000. NatGen Premier isn't just coverage for your clients' home. It's insurance coverage which protects their property, personal valuables, identity and integrity. National General Insurance has a financial strength rating of A- (Excellent) from A.M. Best and an A+ rating from the Better Business Bureau.
National General
National General Insurance has a financial strength rating of A- (Excellent) from A.M. Best and an A+ rating from the Better Business Bureau. National General Insurance has been insuring customers since 1939. National General Insurance is a subsidiary of National General Holdings Corporation. National General Holdings Corporation is a multi-billion dollar holdings company which offers home, auto, life, accident and health insurance through a number of growing subsidiary companies and a network of more than 23,000 independent agents across the country.
UPC
UPC delivers premier products and services to coastal homeowners. As the parent company of Interboro Insurance, UPC Insurance proudly serves brokers and their customers in New York, offering a variety of options and coverages designed for the Northeast climate where the winter and summer storm seasons present challenges. We pride ourselves in providing premier customer service and claims handling when disaster strikes. UPC Insurance is committed to financial stability and long-term solvency. We use a combination of our own capital and reinsurance capital to provide assurance that policyholder claims can be paid in a timely manner after a natural catastrophe. The combination of a strong capital base, responsive claims operations, and a consistently strong group of reinsurance partners has enabled UPC to meet these obligations in a timely manner over and over again.
Add this Carrier to Your Network
Travelers Insurance Co.
Travelers offer a wide variety of property and casualty insurance and surety products and services to businesses, organizations and individuals in the United States and in selected international markets. Travelers' products are distributed primarily through independent insurance agents and brokers. Their success is built upon their ability to provide innovative insurance and risk protection products and services in-synch with their customers' needs.
Travelers' Personal Insurance offers a broad array of property and casualty insurance products for individuals. Products include automobile, homeowners, umbrella, condominium, tenant, flood, identity theft, valuable items, boat, yacht and wedding coverages.
US Coastal Insurance
US Coastal Insurance Company is a New York domiciled insurer that was established to provide a premier Homeowners insurance product for people who live along the coast. US Coastal was founded by a group of people with over 150 years of combined experience in the homeowners insurance business. At US Coastal, we understand the challenging nature of the coastal marketplace and the constraints our customers face. We are committed to helping protect your property. US Coastal Insurance Company is administered by Cabrillo Coastal General Insurance Agency.
AIG
AIG Private Client Group was established in 1999 to provide property and casualty insurance solutions to high net worth individuals and their families.
Our innovative property and casualty insurance products are designed to help you protect, and minimize threats to, the personal wealth and safety of our affluent policyholders. With an integrated, holistic approach toward insurance, we strive to reduce the cost and magnitude of risk for our policyholders.
KBIC

KBIC provides top class insurance services to mainstream small businesses operating in large urban areas. Through our ever growing partnerships, we seek to expand our market to reflect the diverse multicultural environment of America's metropolitan centers. KBIC provides a level of service that is both personal and professional. Because of our close relationships with our customers, we have a better understanding of what they need and want and can design our product line accordingly. Our diverse, multilingual and multicultural underwriting, claims and accounting staff can deliver customized, personal customer service with our valued partners and clients regarding any inquiries. Furthermore, KBIC has an A.M. Best rating of A- (Excellent).
Velocity Risk Underwriters
Velocity Risk Underwriters is committed to coastal customer, those hardest hit during a storm. Writing coastal business can be turbulent, policy options may be available one year and not the next. Velocity Risk Underwriters is here to change that and bring stability back to coastal home insurance. Our carriers are all A.M. Best A rated or better. With A.M. Best A rated paper, and an appetite for catastrophic exposure, Velocity occupies a unique niche in the market. Velocity delivers the ability to provide your customers with a variety of coverage options at competitive prices.
Currently offering homeowners coverage in FL.
Allstate
The Allstate Corporation is the second largest personal lines insurer in the United States and the largest that is publicly held. Allstate was founded in 1931 as part of Sears, Roebuck and Co., and was spun off in 1993. Offering a robust portfolio of personal and commercial insurance products, Allstate.
CNA
At CNA, the focus is on what they do best — providing insurance solutions that allow their customers to better manage their risks and grow profitably. CNA uses their expertise to continually evolve their products and services to anticipate and address customers' needs. CNA's broad portfolio enables them to respond to a wide range of business risks while focusing on the specialized needs of their insureds in construction, manufacturing, technology, healthcare, professional services, financial institutions and small business.
AmTrust Financial
Through acquisitions and organic growth, AmTrust Financial has grown to become a multinational property and casualty insurer specializing in coverage for small to mid-sized businesses. Our financial stability is based on a niche diversity with a focus on low-hazard risk.
MAPFRE Insurance
MAPFRE Insurance is a forward thinking insurance company offering friendly service from over 2,000 professionals focused on taking care of you and your family. MAPFRE Insurance originated in Massachusetts as The Commerce Group, Inc. (CGI), founded in the town of Webster, Massachusetts in 1972. MAPFRE offers a wide range of insurance solutions for the home, vehicle, life and travel. They are the 21st largest Property-Casualty Insurer, the 19th largest private passenger auto insurer and have a network of more than 4,600 independent agents and brokers in 19 states. MAPFRE is rated "A" (Excellent) by A.M. Best.
Currently offering personal auto coverage in FL.
Mercury
Some insurance companies offer low rates, but not personal service. Others provide an agent, but you pay for it with higher premiums. Why should you have to choose one or the other? We offer some of the lowest rates around and you also get your own dedicated agent when you become a Mercury customer. So have your cake and eat it, too. Mercury has been helping families save money on their insurance for more than 45 years. In fact, recent surveys have shown that our customers often save hundreds or even thousands of dollars each year when they switch their auto insurance to Mercury.
Currently offering personal auto coverage in FL.
Progressive
The Progressive Group of Insurance Companies has always lived up to its name by being one step ahead of the insurance industry, and finding new and affordable insurance solutions. They began in 1937 with the first drive-in claims office, became the first to introduce reduced rates for low-risk drivers, and then changed the insurance shopping experience by offering comparison rates on the Web. Progressive continues to find better ways to serve customers with their personalized Snapshot® program and their Name Your Price® car insurance shopping option.
Currently offering personal and commercial auto coverage in NY.
MetLife
MetLife offers solutions and guidance to help customers meet their goals and navigate life's twists and turns. MetLife, Inc. (NYSE: MET), through its subsidiaries and affiliates, is one of the largest life insurance companies in the world. Founded in 1868, MetLife is a global provider of life insurance, annuities, employee benefits and asset management.
Currently offering personal auto and umbrella coverage in NY.
Vault
Vault is an insurance company created exclusively around the inimitable and fast changing needs of the affluent, no matter how unique the asset or complicated the risk. Built on a philosophy of simplicity for the client and the broker. Vault has streamlined and simplified the underwriting process, surpassing the confines of traditional providers.
Trusted Flood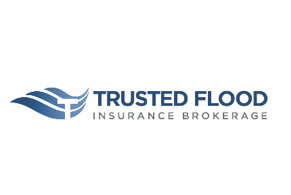 Plymouth Rock

New Jersey Skylands Insurance

Adirondack

Mountain Valley Indemnity Company