Helping Agents in NY, NJ, MI, CT, FL, AZ Achieve Greater Success With Our Insurance Agency Network
CO-Founder & CEO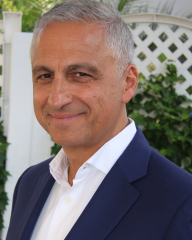 Peter Phillips , CO-FOUNDER & CEO
[email protected]
In 1979 Peter founded Phillips Brokerage, Inc. in Astoria, NY and has over 35 years of experience as a successful retail agency owner with four offices throughout the New York metropolitan area. His professionalism, dynamic leadership style, success, and community involvement has earned him insurance carrier respect and recognition. Peter has served on several Agent-Carrier Advisory Councils and currently serves on the Board of Directors of TriCounty Independent Insurance Agents Association (Chapter of IIABNY) as President and is a member of the Advisory Board of Investors Bancorp, Inc. He brings his tremendous insurance expertise, sharp business focus and deep understanding of our industry to Advantage Partners.
Having Co-Founding Advantage Partners in 2004, he has also served on Safeco's Northeast Region Agent Advisory Council and Advantage Partners has earned the designation as a Safeco Premier Partner Agent and is a Chairman's Award recipient. Peter has diverse business interests. He is also the Owner of A-Star Realty, a New York based real estate development and management company. Peter is very proud of his community service with Holy Cross Greek Orthodox Church of Whitestone, NY, where he acts as Chairman of Construction, overseeing the development of the Church's school and youth center and his leadership in the establishment of the TriCounty Independent Insurance Agents Association Scholarship program with St. John's University School of Risk Management. Peter's vast business experience and acumen add tremendous value, insight, guidance and dimension to the Advantage Partners team and its mission.